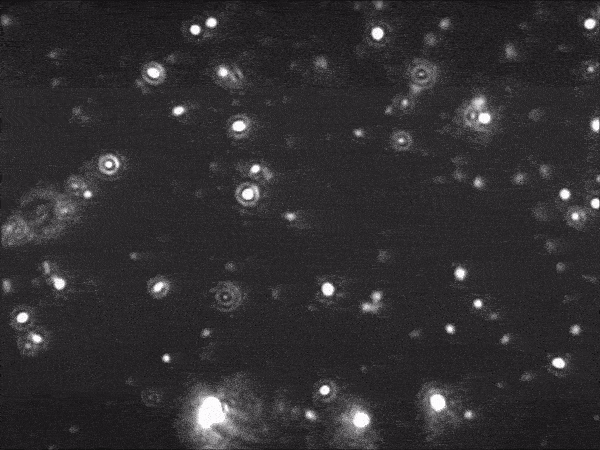 As the newest Core at Children's Hospital Los Angeles, the rapidly growing Extracellular Vesicle Core (ECV) supports researchers interested in extracellular vesicles (EV) and nanoparticles by providing isolation, characterization, and analysis of extracellular vesicles as well as lipid nanoparticles and other nano-sized particles.
A newly characterized method of communication between cells and their environment, EVs have been implicated in multiple biological processes, including modulation of inflammation and of the tumor microenvironment as well as formation of the pre-metastatic niche.
EVs are also under investigation as novel drug delivery systems and as an alternative to stem cells in regenerative medicine. Because of their ubiquitous presence in biological fluids, EVs represent a promising untapped source for biomarker discovery.
In an effort to improve the expanding field of EV research, the ECV Core has acquired the ExoView-R100, which is a new instrument—not widely available at other institutions—dedicated to analyzing EVs. This platform was designed to allow immunocapture of EVs on chips based on surface markers and the detection of additional biomarkers by fluorescent tagging. This capability makes the simple detection of multiple markers on single EVs a reality for the first time. With this instrument, users of the ECV Core will soon develop a better understanding of the biomarker display patterns of their EVs and will be able to analyze specific subpopulations.
Additionally, the ECV Core provides user access to other instruments, such as the Nanosight for nanoparticle tracking analysis, an ultracentrifuge, a tangential flow filtration and real-time quantitative PCR. For more information, please visit the ECV Core webpage or contact pneviani@chla.usc.edu.
Source – Children's Hospital Los Angeles