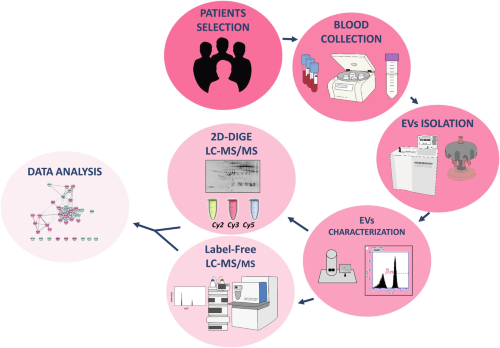 In recent years, technical improvements in proteomics have allowed its rapid application for biomarker discovery, new drug target identification, and the study of disease progression and drug resistance. The clinical potential of circulating extracellular vesicles (EVs) as a source of biomarkers is one of the reasons why several research groups have recently applied proteomics to their study. A large variety of proteomic approaches such as gel-based proteomics and bottom-up and top-down mass spectrometry have been applied to the study of EVs. Researchers from Universidade Santiago de Compostela present basic protocols for gel-based and quantitative MS-based approaches applied to the study of EVs.
Barrachina MN, García A. (2021)
Clinical Proteomics for the Analysis of Circulating Extracellular Vesicles.
Shotgun Proteomics
[Epub online ahead of print]. [
abstract
]