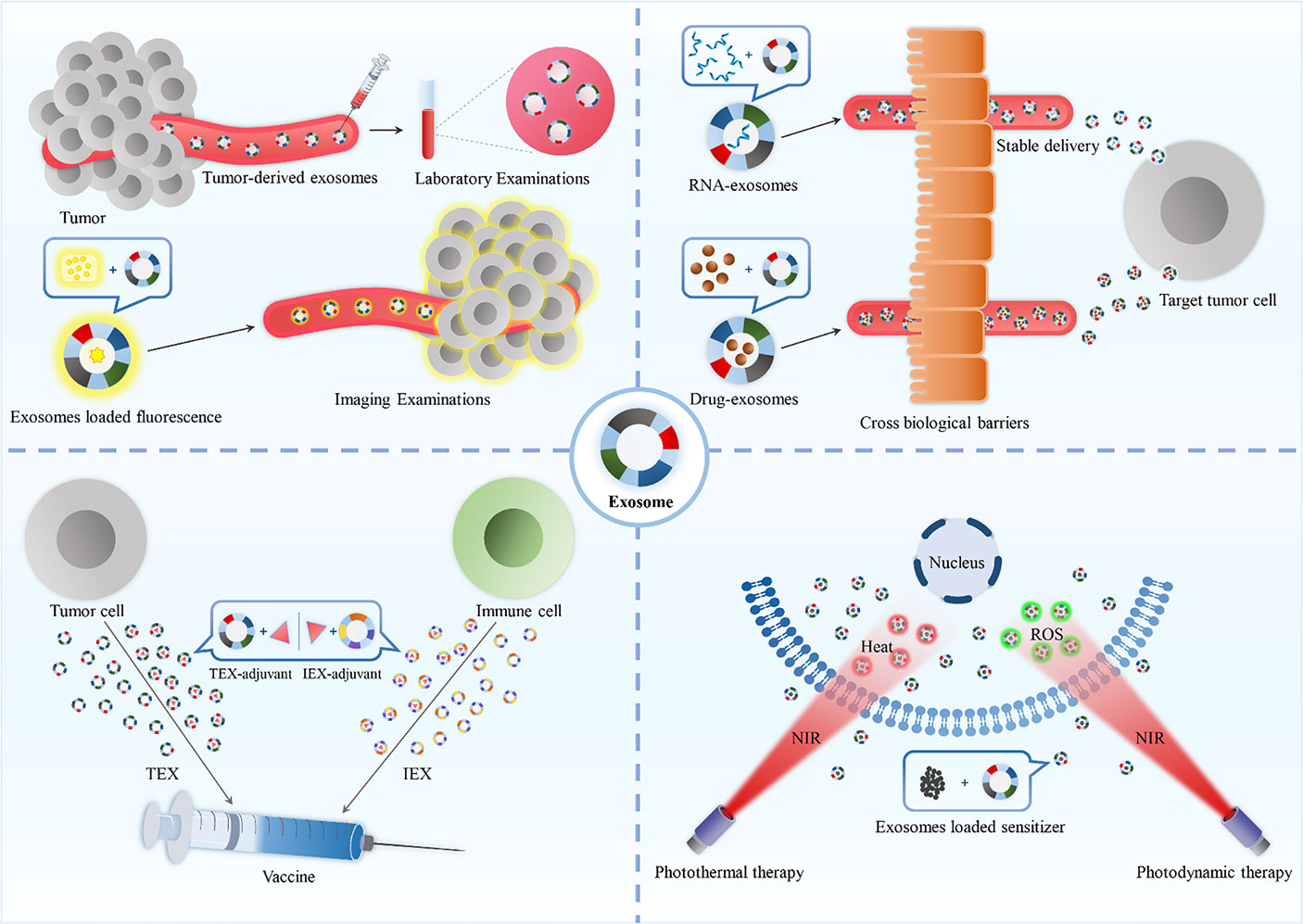 Exosomes are composed of a lipid bilayer membrane, containing proteins, nucleic acids, DNA, RNA, etc., derived from donor cells. They have a size range of approximately 30-150 nm. The intrinsic characteristics of exosomes, including efficient cellular uptake, low immunogenicity, low toxicity, intrinsic ability to traverse biological barriers, and inherent targeting ability, facilitate their application to the drug delivery system. Researchers from Guangzhou University discuss the generation, uptake, separation, and purification methods of exosomes, focusing on their application as carriers in tumor diagnosis and treatment, especially in brain tumors, as well as the patent applications of exosomes in recent years.
Zhao Y, Liu P, Tan H, Chen X, Wang Q, Chen T. (2021)
Exosomes as Smart Nanoplatforms for Diagnosis and Therapy of Cancer
.
Front Oncol
[Epub ahead of print]. [
article
]