Over the past decade, extracellular vesicles and particles (EVPs) have emerged as critical mediators of intercellular communication, participating in numerous physiological and pathological processes. In the context of cancer, EVPs exert local effects, such as increased invasiveness, motility, and reprogramming of tumor stroma, as well as systemic effects, including pre-metastatic niche formation, determining organotropism, promoting metastasis and altering the homeostasis of various organs and systems, such as the liver, muscle, and circulatory system.
Weill Cornell Medicine researchers provide an overview of the critical advances in EVP research during the past decade, highlighting the heterogeneity of EVPs, their roles in intercellular communication, cancer progression, and metastasis. Moreover, the clinical potential of systemic EVPs as useful cancer biomarkers and therapeutic agents is explored. Last but not least, the progress in EVP analysis technologies that have facilitated these discoveries is discussed, which may further propel EVP research in the future.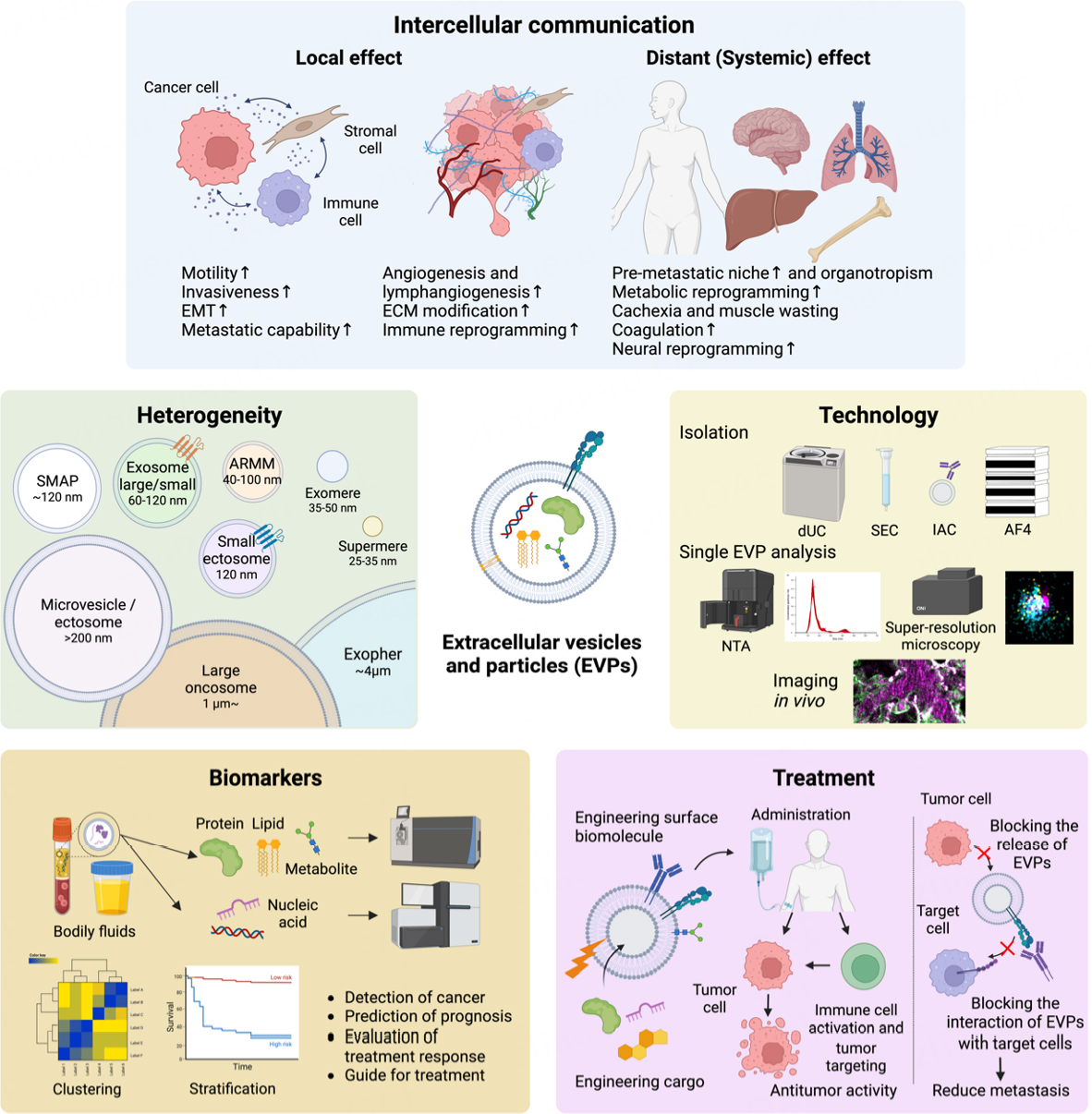 Asao T, Tobias GC, Lucotti S, Jones DR, Matei I, Lyden D. (2023)
Extracellular vesicles and particles as mediators of long-range communication in cancer: connecting biological function to clinical applications.
Extracellular Vesicles and Circulating Nucleic Acids
[Epub ahead of print]. [
article
]