Milestone on path to developing an EV-based ovarian cancer diagnostic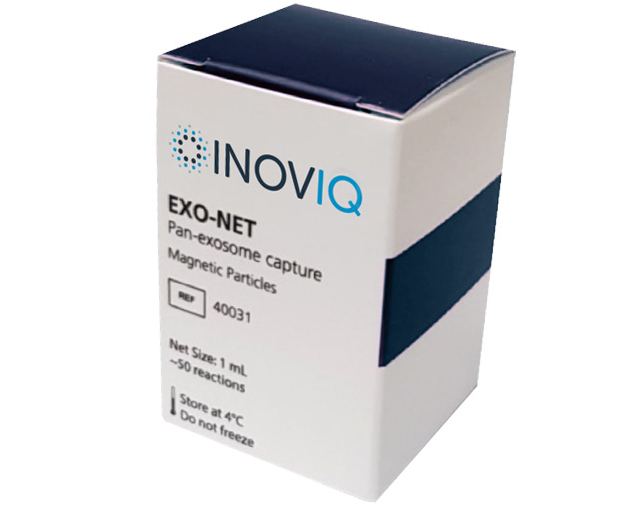 INOVIQ has announced that the Ovarian Cancer 97 (OC97) study has been successfully completed. The multivariate index assay (MIA) showed 92% accuracy in early-stage ovarian cancer, identifying biomarkers in asymptomatic patients at early stages when treatment is more effective. This study, conducted by the Centre for Clinical Research, University of Queensland (UQ), is a key milestone as IIQ collaborates with UQ to develop an extracellular vesicle (EV)-based ovarian cancer screening test, OCRF7.
Study validates EXO-NET's utility
The OC97 study was set up to assess EXO-NET's suitability for use in further developing OCRF7. Key points from the study's results include the following:
EXO-NET effectively isolates EV biomarkers from plasma
using 97 plasma samples (ovarian cancer, benign and healthy controls), EXO-NET identified significant differences between EV biomarkers for ovarian cancer vs. healthy samples
additional biomarkers (microRNA and protein) were found, with a total of 27 informative biomarkers identified for inclusion in OCRF7
the MIA showed 92% accuracy in detecting ovarian cancer in stages 1 and 2.
Collaboration continuing: validation study up next
UQ has stated that it will continue to use EXO-NET to isolate EVs as it further develops OCRF7. The next step will be an analytical validation study (OC250) to establish whether the technology can perform as well with serum as with plasma. This next study, scheduled to commence in January with results in June 2023, aims to facilitate access to the world's largest ovarian cancer serum biobank.
UQ has pointed to the scalability of the technology as well as its potential suitability as a first-line test for population screening. IIQ has an exclusive option to licence the intellectual property relating to this ovarian cancer test globally.
Source – INOVIQ