A fundamentally novel function proposed for extracellular vesicles (EVs) is to transfer bioactive molecules in intercellular signaling. University of Colorado, Boulder researchers discuss recent progress on EV-mediated cargo transfer in the central nervous system (CNS) and major gaps in previous studies. They also suggest a set of experiments necessary for bridging the gaps and establishing the physiological roles of EV-mediated cargo transfer.
Fates of EV-carried cargoes in a recipient cell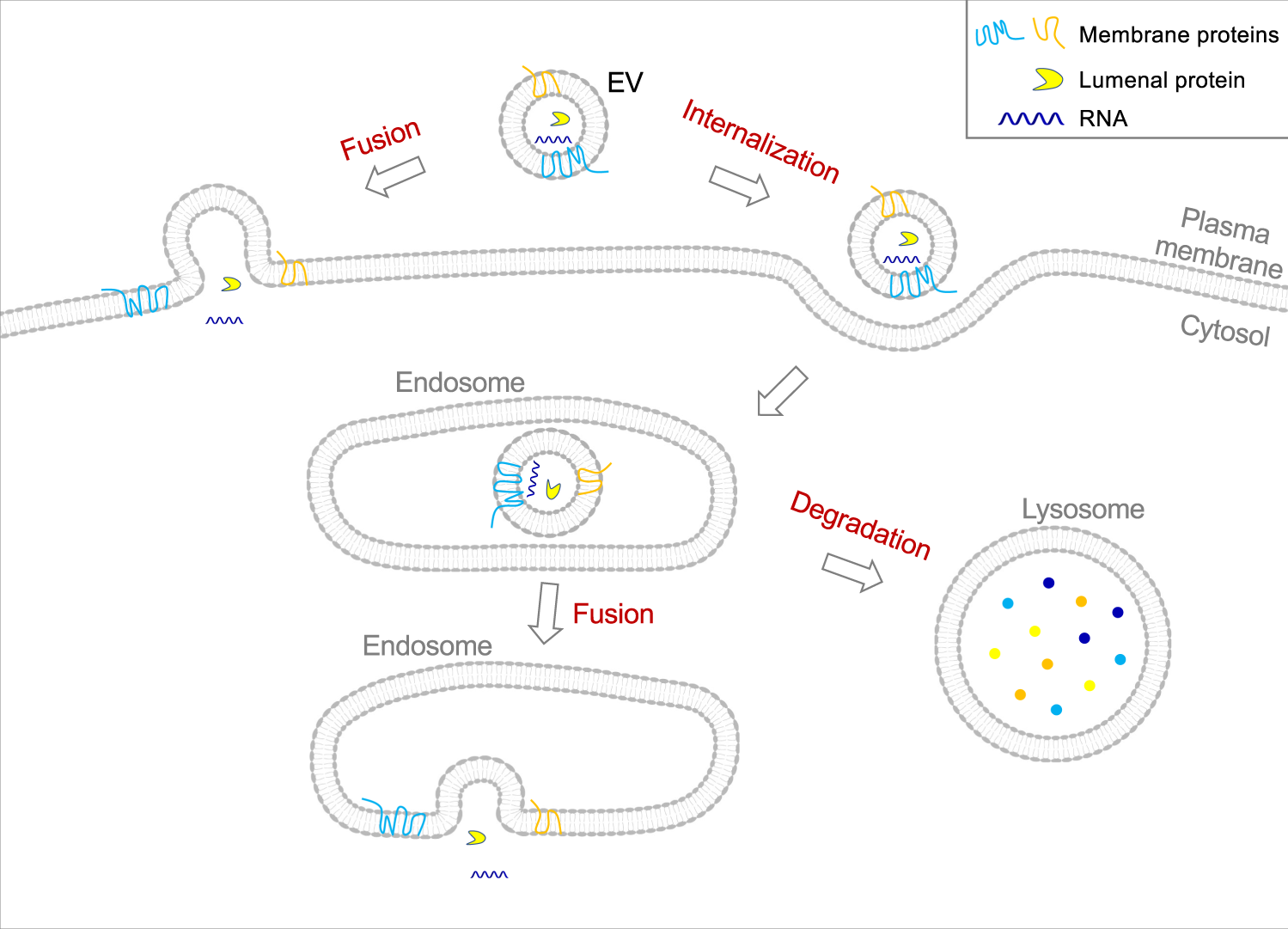 In addition to the well-documented fate of lysosomal degradation, it has been proposed that EVs can fuse with the plasma membrane or the endosome following internalization, delivering cargoes to the cytosol of the recipient cell.
Wan C, Stowell MHB, Shen J. (2022)
Progress and gaps of extracellular vesicle-mediated intercellular cargo transfer in the central nervous system.
Commun Biol
5(1):1223. [
article
]