Prostate cancer (PCa) is the 4th most diagnosed cancer and the 8th leading cause of cancer-related death worldwide. Currently, clinical risk stratification models including factors like PSA levels, Gleason score, and digital rectal examination are used for this purpose. There is a need for novel biomarkers that can distinguish between indolent and aggressive pathology and reduce the risk of overdiagnosis/overtreatment. Liquid biopsy has a non-invasive character, can lead to less morbidity and provide new biomarkers, such as miRNAs, that regulate diverse important cellular processes. Researchers from the State University of Londrina, Brazil discuss the role of cell-free and exosomal miRNAs (exomiRNAs) as biomarkers for screening, diagnosis, prognosis, or treatment of PCa. They identify 119 miRNAs associated with PCa development and the cell-free and exosomal miR-21, miR-141, miR-200c, and miR-375 were consistently associated with progression in multiple cohorts/studies. However, standardized experimental procedures, and well-defined and clinically relevant cohort studies are urgently needed to confirm the biomarker potential of cell-free and exomiRNAs in serum or plasma.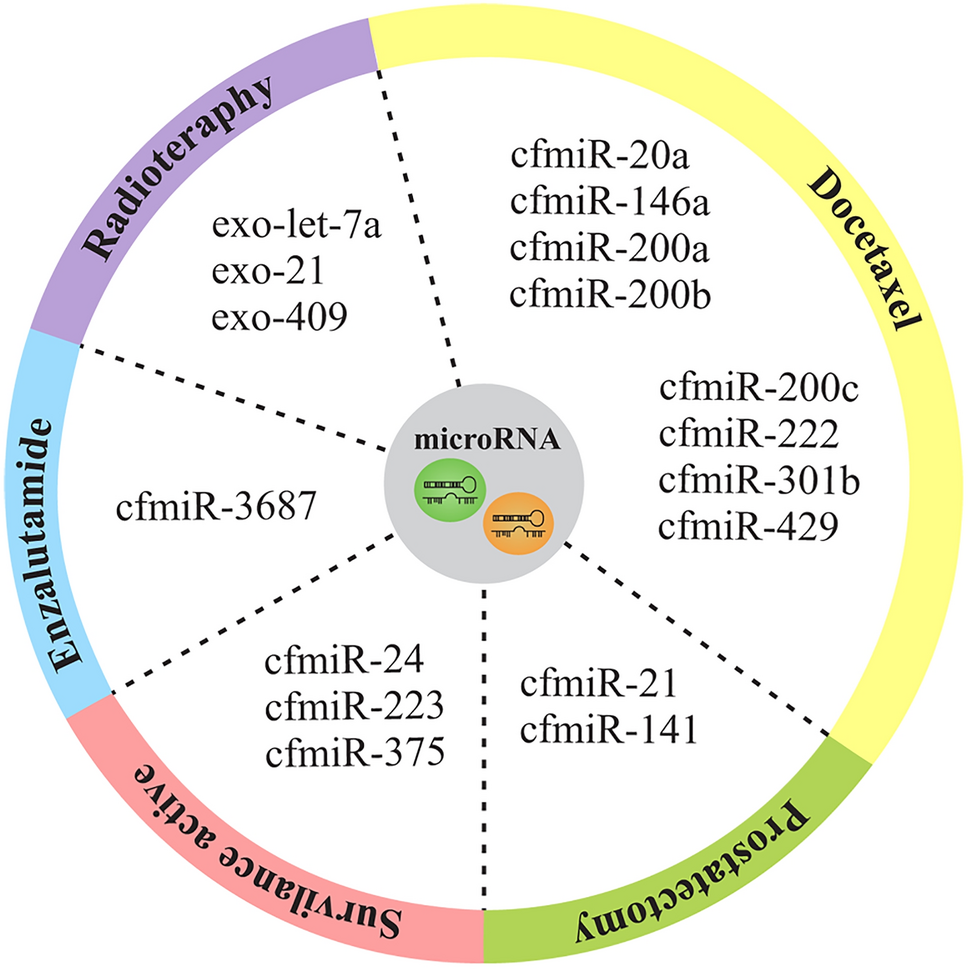 Cell-free and exomiRNAs in serum or plasma are promising tools for be used as non-invasive biomarkers for diagnostic, prognosis, therapy improvement and clinical outcome prediction in PCa patients.
de Nóbrega M, Dos Reis MB, Pereira ÉR, de Souza MF, de Syllos Cólus IM. (2022)
The potential of cell-free and exosomal microRNAs as biomarkers in liquid biopsy in patients with prostate cancer
.
J Cancer Res Clin Oncol
[Epub ahead of print]. [
abstract
]